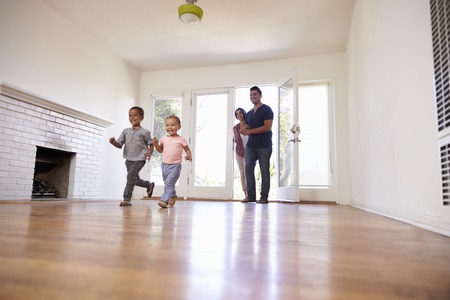 Buying a new home is an exciting endeavor and certainly a milestone in life.  For many people, buying a "fixer upper" might bring you butterflies, but they do come with risks as well!
If you are buying a home, you should be certain that the air quality is the best that it can be before moving your family into it.
Luckily, Superior Air Duct Cleaning provides commercial and resident air duct cleaning to ensure the air in your home is the best it can be.
What to Know
An upgraded HVAC system won't only save you money in the long run, but it can also increase the value of your home all together. When deciding whether to repair or replace your current HVAC system, you should consider the age and layout of your home.  Evaluations should be done on a regular basis to ensure it is well-maintained and working properly. If the system has not been inspected in a long time, sometimes replacing can be the best option.
Benefits of a New HVAC System
Modulated HVAC systems can effectively control indoor humidity.  By upgrading to two-stage equipment, you can reduce cycling and temperature swings, which can increase comfort at a moderate price. Meanwhile, variable speed equipment initially comes at a higher cost, but the results are well worth the investment.  Operational efficiency and system protection are both improved through these advanced diagnostics.  If a modulated system is not possible, there are a few other options to avoid ductless systems. These include mini-split systems, window units, and evaporative "swamp" coolers.
Maintenance of HVAC
If you're looking to maintain an HVAC system, contact Superior Air Duct Cleaning today!  Our educated technicians will be happy to evaluate and clean your duct system, which will increase efficiency, cut operating costs, and save energy. In the meantime, consider switching to washable filters to reduce the amount of waste produced by disposable filters.  Furthermore, having a heat recovery ventilator (HRV) will help you to maintain proper humidity and good indoor air quality.  You will benefit greatly from an HRV, allowing you to interchange fresh outdoor air within your air handling system and exhaust stale indoor air. Remember, proper upkeep requires regular cleanings every 3 to 5 years.
Superior Air Duct Cleaning has been successfully operating in the air duct cleaning industry since 2004. We specialize in providing commercial and residential air duct cleaning in Toronto, ON and many of the surrounding areas. Contact us today to get a free no obligation over the phone quote.