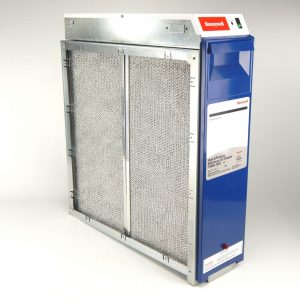 Do you have poor indoor air quality in your home? It can take a real toll on the health of you and your family and cause dust to build up all over the place inside your house. Replacing your HVAC system's air filter every three months can help with this problem. However, if you want to give your indoor air quality a big boost, you should consider installing an electric air cleaner as well. Take a look at the biggest benefits of using an electric air cleaner below.
It can trap almost all the particles in your home's air.
An air filter does a sound job of trapping particles in the air inside your home. However, it's not able to catch everything that comes through your HVAC system. An electric air cleaner, on the other hand, will catch just about every single particle that it comes into contact with. Electric air cleaners can usually filter up to 99 percent of particles found in the air in a home.
It can handle almost anything that gets thrown at it.
Your home is filled with more than just dust. It also has everything from smoke and smog to pet dander and even mold spores floating around in it. Most air filters aren't designed to capture all these things, but an electric air cleaner will. It'll prevent you from suffering from asthma attacks and allergic reactions caused by everything listed here.
It can be easily maintained.
You will need to do some maintenance on an electric air cleaner once you have one installed in your home. Nevertheless, the maintenance will be minimal at most. The only thing you'll have to do is wipe down the plates inside of it from time to time to stop dirt from building up on them. That's all it'll take to keep your electric air cleaner up and running the way it should.
At Superior Air Duct Cleaning, we specialize in performing air duct cleaning and servicing electric air cleaners. Call us at 877-891-3828 today to book an appointment with one of our experienced technicians.