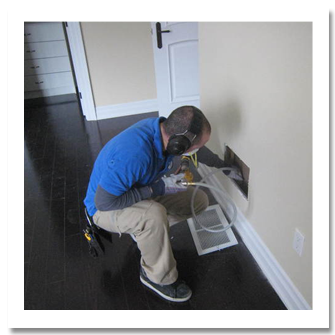 On average, a typical home (1,000 to 3,000 square feet) takes 1.5 to two hours to clean with two professionally trained technicians. This routine process is highly effective in removing the buildup of dust, dirt and harmful contaminants from the home's duct system, and is performed in a way as to ensure that no dust or debris enters your home. The extraction of these unwanted substances provides better air circulation within your home as well as more efficient furnace operation and, most importantly, healthier air.
Process
Upon arriving at your home, the technician will ensure that the HVAC system is turned off prior to the cleaning.
The procedure starts by connecting an 6-inch vacuum line into the supply section of the duct work near the furnace through the unit's access panels. Unlike some competitors, Superior Air Duct Cleaning does not charge extra for making access panels.
The system is then sealed using magnetic strips covering all supply and return grills, allowing for concentrated suction.
Once the truck-mounted vacuum is turned on, the system is then put under negative pressure and the cleaning process begins.(Source Removal)
High pressured air (250 psi) is forced through each individual supply vent.
This process is continued until all supply vents are adequately cleaned. The vacuum is then switched to the return section of duct work and the procedure repeated with all return vents.
Following the air washing of all supply and return vents, the technician continues the cleaning in the basement where special tools are inserted into the duct system through a series of 1-inch holes. These tools agitate the dust and direct it towards the vacuum and out of the home.
Both the air conditioning coil and furnace are also cleaned to finalize the cleaning procedure.
All access panels and 1-inch holes are sealed and made air-tight and the system is turned back on to its original settings.
All cleaning procedures follow NADCA regulations
Sanitization
Within a duct system, the combination of moisture and heat creates an accumulation of bacteria (most often resulting in mold and mildew) which may cause an unpleasant living experience. A sanitizer may be recommended in certain instances where evidence of growth is visible. The sanitizer used is a specially formulated to kill 99.9 percent of all bacteria within the duct system, while being home safe. The solution is applied at the end of the cleaning process using a fogging machine that disperses a powerful mist within your entire duct system. The system is then turned on to allow for the sanitizer to circulate.
Air Duct Cleaning Packages
Superior ADC offers two comprehensive packages for your air duct cleaning needs. We've provided a clear side-by-side chart of our two primary residential packages below. For further information, please contact us for more information.
Service check list
Whole home package
Platnium Package
System evaluation prior to starting cleaning
v
v
System sealed prior to starting cleaning
v
v
System put under negative pressure air using truck mounted high pressure vacuum
v
v
Supply vents are blown clean using high pressure air
v
v
Supply vents are hand washed
v
Supply lines are blown using 250 psi forcing debris into main system
v
v
Supply lines contact agitated (brush) forcing debris into main lines
v
Return Grills are blown clean using high pressure air
v
v
Return grills are hand washed
v
Return lines are blown using 250 psi forcing debris into main system and drop boxes
v
v
Return lines are contact agitated (brushed) forcing debris into main system and drop boxes.
v
Main supply runs are agitated (brushed) and air racked removing debris
v
v
Main return lines/drop boxes are agitated (brushed) and air racked removing remaining debris
v
v
Furnace cleaned and A/C coil blown clean. System accessories inspected
v
v
System sanitized against mold, mildew and odour causing bacteria
v
Additional Cost
v
Included
System professionally sealed, turned on and tested for proper operation
v
v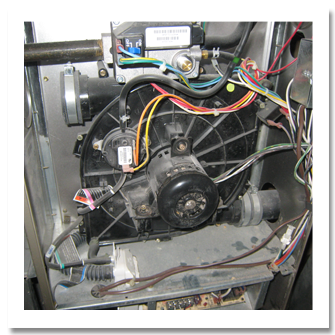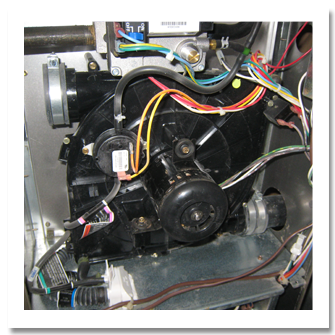 A furnace can be considered the heart of a home. Over time dust, dirt and other debris can accumulate within your furnaces blower and electrical compartments.
This buildup can drastically reduce furnace efficiency and in many instances lead to costly repairs. Superior A.D.C recommends having your furnace cleaned within a three year period. During a cleaning we use safe, air wash techniques, removing all dirt and debris from your blower, electrical and interchange compartments. All access doors/panels are cleaned to complete the work.
The furnace cleaning service also includes a system evaluation of the following:
Furnace inspection to ensure proper operation
Humidifier inspection and orientation if necessary.
Evaluation of all filters/air cleaners associated with the HVAC system. (Dirty or low-grade filters can hinder the performance of the air handling unit).
Save
Save