As September starts up and the crisper air of fall starts working its way into the forecast, many people are turning their air conditioners and fans off and getting ready to start the furnace for the winter months ahead. Now is the perfect time to schedule a furnace cleaning and maintenance appointment to make sure that your furnace keeps working strong all through the snowy months. If you haven't had your furnace cleaned or inspected recently – or ever – scheduling your appointment now can keep you from finding yourself huddled in blankets and waiting for a pricy, emergency repair down the road.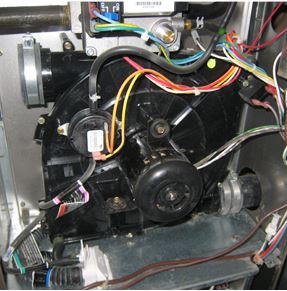 During an inspection and cleaning appointment, a professional from Superior Air Duct Cleaning will visually inspect your furnace and look for any excessive dirt or debris or signs of wear that might mean new components need to be repaired or replaced. They will also open all access doors and panels and use an air wash to remove dust and cobwebs, helping to prevent these particles from damaging your furnace. In addition, an inspector will review the duct work leading to and from the system to look for signs of blockages or grime build up that could be affecting your furnace's efficiency.

In addition, Superior ADC's expert will examine your furnace's humidifier unit, if it is equipped with one, and verify that it's correctly oriented and in working order. Lastly, the specialist will examine and clean or offer replacements for all air filters and cleaners included in your home's heating system, replacing dirty or low-quality filters with professional-grade filtration that will help you keep your system running efficiently and remove unwanted dirt and dust from the air inside your home.

Don't wait until the flakes are falling and you're shivering in the cold. Schedule your cleaning appointment now and make sure you're ready to crank up the heat and stay warm all winter long. Contact Superior Air Duct Cleaning for more information or to schedule your cleaning service today.