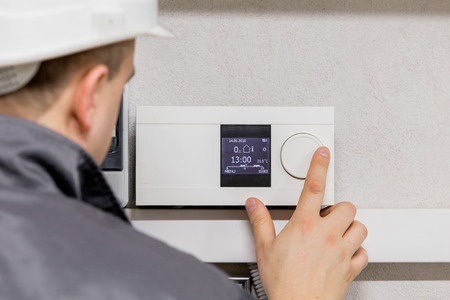 After a long winter, it is going to feel good to turn your furnace off for the first time in months once the weather finally breaks. Your furnace has worked hard to keep your home warm and could definitely use a break.
Before you turn off your furnace for the spring and summer months, you should take steps to do the proper maintenance on it.
Here are some things you should do to ensure your furnace is ready to get back to work in the fall.
Replace your furnace filter.
Your furnace filter is used to filter the air that your furnace uses to heat your home in the winter. While you should replace it regularly throughout the year—about once every three months, depending on the type of filter you buy—you should also consider throwing your old one out at the end of the winter season. It's best to start fresh with a brand-new filter the next time you need to fire up your furnace.
Schedule a furnace inspection and cleaning.
You won't need to use your furnace for a while after winter ends, but that doesn't mean you should neglect it. In fact, you should arrange to have Superior Air Duct Cleaning come out, inspect your furnace, and make sure it's in good working order before cleaning it. Dirt and debris can gather on your blower, your electrical components, and more and cause issues later if you aren't careful. If you have your furnace inspected and cleaned before shutting off, you'll increase your chances of prolonging its lifespan.
Arrange to have your air ducts professionally cleaned.
In addition to cleaning your furnace, you should also consider having your air ducts cleaned. All kinds of dust, allergens, and other contaminants can gather in your ducts and affect your home's air quality. It's best to have your air ducts cleaned now when you won't need them. You'll have the peace of mind that comes along with having clean ducts the next time you need to turn your furnace on.
Superior Air Duct Cleaning recommends all homeowners clean their furnace at least once every three years. Contact us today to receive a free quote.