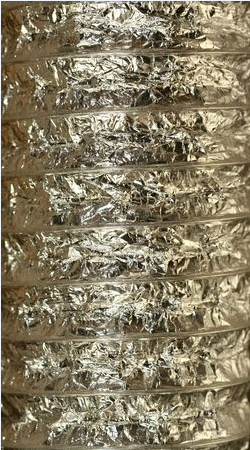 Now that it's getting nicer outside, homeowners will be doing what they can to clean their homes inside and out. One item that spans both of these areas is often forgotten about – dryer vents. The truth is, though, that dryer vents should be on everyone's cleaning list because if they are neglected, it could lead to a serious issue at your home.
Cleaning Out Dryer Vents
If dryer vents aren't cleaned on a regular basis, lint can and will build up inside them. Lint catchers inside the dryer are very effective, but they don't catch everything.
This slow accumulation of lint will cause the dryer to work harder to push out air over time, resulting in a less efficient dryer and possibly problems in the mechanical systems of your dryer as the motors have to work harder and longer to dry your laundry. Lint is also highly flammable and by not cleaning your vents, you put your home higher risk for a fire.
Superior Air Duct Cleaning
Our crew will come in and detach the vent from the dryer to make sure everything is removed from the area around the connection. Once detached, we use flexible air rods to loosen lint and debris that has accumulated inside the vent and then, with a vacuum, we draw out the built up lint, making your lines as clear as the day they were installed.
The dryer will then be cleaned with air-powered instruments to make sure the dryer vent is completely clean inside the unit. To finish off, we make sure everything is reattached properly, ensuring your dryer will be good to go when you use it again.
At Superior Air Duct Cleaning, our residential air duct cleaning services includes everything from HVAC duct cleansing and air quality improvements through dryer, bathroom and kitchen vent cleanings. If you would like more information on having your dryer vents cleared by our professional team or to learn more about our other air duct cleaning services, call us today at 877-891-3828.